Pita crisps are super easy to make and great for entertaining.
1 pk Wholemeal Pita Bread (5 pce)
Olive oil spray
Lemon Pepper Seasoning (170gm jar)
Split each pita bread in half so that you have 2 thin pieces
Spray each piece with olive oil so that the entire surface is covered
Sprinkle lemon pepper seasoning on to each piece
Cover flat oven trays with baking paper and bake pita pieces individually on trays in a hot oven until crispy and lightly browned – about 3-5 minutes (depending on your oven). They burn really quickly, so keep an eye on them as they are baking.
Allow to cool and break into pieces.
Serve with dips or salsa.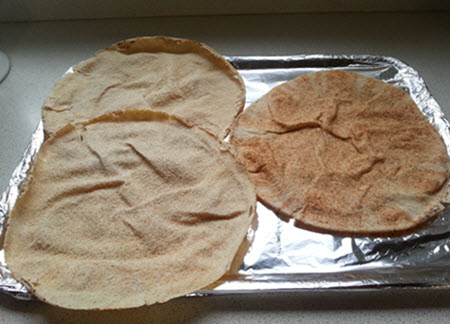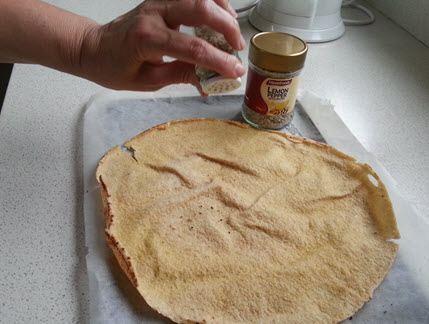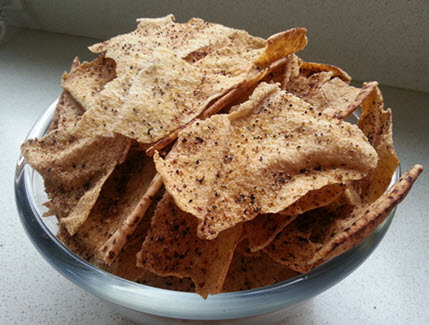 These store well in an airtight container for several days.