Found a similar recipe for a Blue Punch on Pinterest and made a couple of bowls at my son's recent 21st birthday party.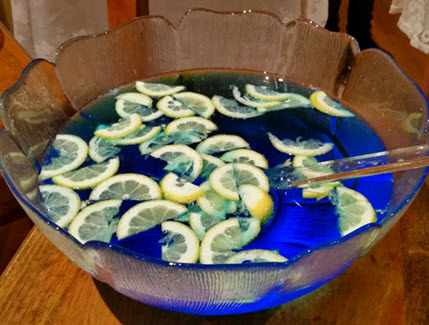 1 cup Peach Schnapps
1 cup Blue Curacao
2 cups Vodka
3 Litres Lemonade
1 Lemon, thinly sliced
In a large Punch Bowl add the Peach Schnapps, Blue Curacao and Vodka
Add the lemonade.
Give it a gently stir and add the lemons.
Serve in champagne flutes.
-> If it's a hot day, throw in a handful of ice cubes.
-> Can use blueberries instead of sliced lemons as garnish.
-> Great punch to make if you're planning a 'Boy' baby shower.